Salif keita - the best of the early years
Afropop Worldwide is a Peabody award-winning radio program, podcast and online magazine dedicated to music from Africa and the African diaspora.
Tale
Salif Keita Biography Salif Keita - A master of West African rhythms and credited as one of the founders of the Afro-pop genre, Keita is world renowned for his unforgettable live performances, soaring vocals and his emotionally-fueled songs.
Born in Mali, West Africa in 1949, Salif Keita comes from a noble family, and is a descendant of Sunjata Keita, who founded the Mali Empire in 1240. Keita was the third of thirteen children born to Sina Keita, a landowner in the village of Djoliba, where he grew up, near Mali's capital, Bamako. Born albino in a land of blistering sun and heat, with limited eyesight and poor despite his social standing, his mother had to hide him to avoid the attacks of the superstitious crowds who called for his death. In addition to the problems of growing up as an albino, Keita found the opposition of his family to his interest in becoming a singer since the traditions of his ancestry excluded members of the nobility from becoming singers. Keita's decision to become a musician broke an important taboo as in Mali only the lower jeli class makes its living from music. In 1970, at the age of 18, Salif Keita left Djoliba for Bamako, where he spent time as a street musician and playing in bars. The first group that he worked with was the Rail Band, a state-sponsored ensemble that was based at a Bamako railway station hotel, and which has served as an important launching pad for the careers of numerous West African musicians, including kora player and singer Mory Kante, and guitarist Kante Manfila.
The Rail Band became legendary because it nurtured Mory Kante and Salif Keita and also because it was one of the first to electrify Mandingo music and integrate Afro-Cuban influences which many West African instrumentalists brought back from their stay in Cuba. In 1973, Salif Keita left the Rail Band, and with guitarist Kante Manfila he joined Les Ambassadeurs, which later became Les Ambassadeurs International. The new group developed the fusion between traditional music and western electric influences. 1977 saw Salif Keita being awarded the National Order of Guinea by Sekou Toure, the Guinean President. By that time, Salif Keita had also discovered American singers like Stevie Wonder, Ray Charles and Tina Turner. Their powerful way of singing and presence on stage taught Keita a lot about live performances. Restricted by the limited opportunities and political climate in Mali, the group moved south and set up base in Abidjan in the Ivory Coast, where they performed and recorded successfully during the late 1970s. In 1984 Les Ambassadeurs Internationales broke up, and Salif Keita moved to Paris, launching a career that saw him recording the classic Soro album in 1987, produced by Ibrahim Sylla. A recording deal with Island Records followed, which resulted in the release of the album Ko yan in 1989, an album that nods to the Weather Report sound, and that led directly to Salif's collaboration with Weather Report keyboard man, composer and arranger Joe Zawinul in 1990.
With help from Carlos Santana, Wayne Shorter and a number of carefully picked musicians from Mali and France, Zawinul produced Amen, the album that made Salif the first African band leader to win a Grammy nomination. Although Salif Keita now tours extensively internationally, and is based in Paris for much of the year, he still resides in Mali. He tours with a mixed Malian/American 11 piece ensemble including singers, drums, percussion, bass, guitar and keyboards.
Subscribe
By clicking 'Subscribe' you agree to receive emails about Trio Da Kali and other World Circuit artists.
Thereza Phinias, a member of the Tanzania Albinism Collective, wrote a song called "Happiness." Courtesy of Tanzania Albinism Collective hide caption
The Niger River flows through Mali for slightly more than 1,000 miles (1,600 km), about two-fifths of the river's total length. It rises in the Fouta Djallon and is of significant size by the time it enters the country near Kangaba. It flows to the northeast across the Mandingue Plateau, its course interrupted by falls and a dam at Sotuba. Reaching Koulikoro , it spreads out in a wide valley and flows majestically to its confluence with the Bani River at Mopti . The Niger then forms an interior delta, because the land is flat and the river's gradient almost nonexistent. The river breaks down into a network of branches and lakes as it continues northward and, at Kabara, eastward. At Bourem the Niger makes a great turn to the southeast, known as the Niger Bend, and flows past Gao and Ansongo to the Niger border at Labbezanga.
On 26 May 2008, Keita agreed to a four-year deal with FC Barcelona who paid his €14 million buy-out clause (making Lens eligible to receive € million from Sevilla). [5] He became the first Malian player to ever represent the Catalans , and his new release clause was set at €90 million. [8]
Get a preview of SummerStage 2018 at our Summer Preview Showcase with Santa Monica Twilight Concert Series on January 11! Buy tickets today! http:///eZPE30hoESD
Khadja Nin was born in Burundi, the youngest of a family of eight. Her father was a diplomat. She studied music at an early age like most of her brothers and sisters.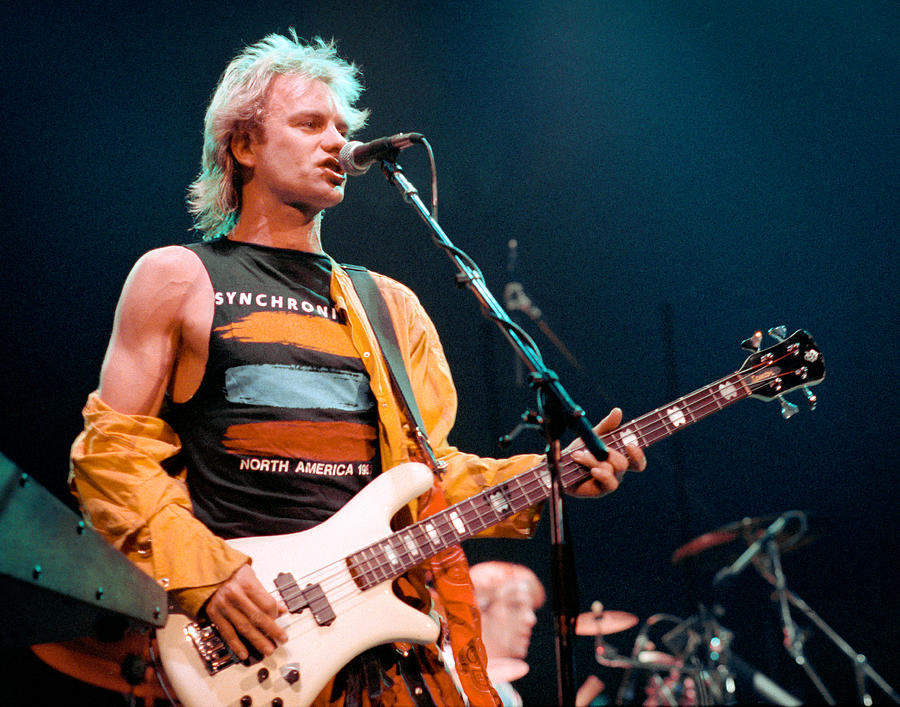 mwfiy.fatcity.us