Akihisa kondo 近藤晃央 あい
Akihisa Kondo is a guitarist and singer in J-Pop who began his career in 2009 and released his first indie single in 2010. In 2012, he enrolled in DefSTAR Records label (a major studio). That same year, he released two singles, Fururu and Tete, the first of which is the subject of a live TV show and the second is an ending of the anime Uchuu Kyoudai (or "Space Brothers").
Вероятно, серверы Твиттера перегружены или в их работе произошел кратковременный сбой. Повторите попытку или посетите страницу Статус Твиттера , чтобы узнать более подробную информацию.
[] 近藤 晃央 – アイリー
Tracklist:
1. グラデーションフライ
2. 心情呼吸
3. あい
4. ビビリーバー
5. 恋文
6. あの娘が嫌い -Album ver.-
7. 理婦人ナ社会
8. アイリーズ
9. 六月三日 -Album ver.-
10. なんのおと?
11. かわいいひと
12. ブラックナイトタウン
13. 月光鉄道
14. ともしび ~いのちのうた~
15. トーキョーライト
MF
All trademarks and trade names are the property of their respective owners and used here for identification purposes only.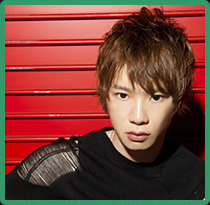 dcxsb.fatcity.us