Armando palomas - cerrajero de corazones
28327 LUNA, ERMAR REYES
28328 LUNA, IBRAHIM ELICAÑO
28329 LUNA, IRENE ADVINCULA
28330 LUNA, JACKIE CIUDADANO
28331 LUNA, JAIREN JOY SANTILLAN
28332 LUNA, JEHN REI TORRES
28333 LUNA, JENNELYN MEJARO
28334 LUNA, JESUS JR ALVIZ
28335 LUNA, JOEMER MANALO
28336 LUNA, MA THERESA VALLESTEROS
28337 LUNA, MARIE CHONA GACUSANA
28338 LUNA, MYRELL DELOS REYES
28339 LUNA, NAPOLEON JOSHUA PEÑAFLOR
28340 LUNA, PAULA MARIE BEBANIA
28341 LUNA, RAQUEL ESTUARIA
28342 LUNA, REGGIE ELCARTE
28343 LUNA, REYMOND BERGANIO
28344 LUNA, ROCYNTH ANN CANTOS
28345 LUNA, TRICIA MARIELLE CAPONPON
28346 LUNAR, GWYNDOLYNE LIBUIT
28347 LUNAR, MARIE JOY MARALIT
28348 LUNAS, ROVIE VIEL SANTIAGO
28349 LUNASPI, LULOU MISTRANTE
28350 LUNDAG, ROSE ANN MORIAL
Roll of Successful Examinees in the
. – SECONDARY – All Regions
Held on SEPTEMBER 24, 2017
Released on NOVEMBER 27, 2017 Page:569 of 994
Seq. No. N a m e
28351 LUNES, MARJORIE LATAO
28352 LUNES, RHODA GUMALAO
28353 LUNETA, NICKSON CRUZ
28354 LUNETA, PIA BLANCA DEBIL
28355 LUNETA, RAZEL CAÑO
28356 LUNGAN, VICKY BARAQUIO
28357 LUNGAT, ROSALIE NISTAL
28358 LUNGAY, BABY JEAN VILLAMOR
28359 LUNGAY, EVANGELYN SISIT
28360 LUNGAY, HELEN GRACE VELASCO
28361 LUNGCA, CHRIS JANE VILLANUEVA
28362 LUNGCAY, KRISTELLYN YOLANGCO
28363 LUNGCAY, MA CHESALLY CRUZ
28364 LUNIZA, JAYNIL CANDADO
28365 LUNJAS, GENEF DELICANA
28366 LUNSAYAN, AIMAE JEAN BAEÑA
28367 LUNSAYAN, YENELYN SALVADOR
28368 LUNTAYAO, IRENE GEQUILAN
28369 LUNTOK, LAARNI SAYLAGO
28370 LUPAC, DENNIS MAGCAWAS
28371 LUPANGO, CARLO MENDOZA
28372 LUPANGO, JOCELYN NUÑEZ
28373 LUPAS, JONAMAE ANTALAN
28374 LUPENARIO, BIANCA MARIE TAN
28375 LUPIAN, WILLOW RYAN MIJARES
28376 LUPIG, WENALYN BRAGADO
28377 LUPINA, MELJORIE SACYAT
28378 LUPINA, RUDY RHEX PONGAWIS
28379 LURA, GLORY LAGO
28380 LURCHA, CORNELIA OPORTO
28381 LURICA, LEAH MAY ESTUDILLO
28382 LUSABIO, JOHN ALEX CLADO
28383 LUSARIA, RONALYN CASTRO
28384 LUSICA, MARIA PRISILLA CALIPUSAN
28385 LUSING, LYKA MAE CARZO
28386 LUSTADO, ROLANDO JR LONCERAS
28387 LUSTE, CAMILLE ANN
28388 LUSTICO, ANALYN SAMERAN
28389 LUSTICO, JASMIN GRACE REGLOS
28390 LUSTINA, MICHAEL LOTINO
28391 LUSTRE, DENASIL PATAGAN
28392 LUSTRE, JOHDELIN PANTE
28393 LUSTRE, LIEZEL CALARA
28394 LUSTRE, MA CARMEL CUEVAS
28395 LUSUEGRO, JADE KENNETH DEMILLO
28396 LUSUEGRO, MIGUEL
28397 LUSUNG, KATE PRING
28398 LUTCHE, MARIA LUZ PECONCILLO
28399 LUTERIA, ROCHELLE HAECTIN
28400 LUTERO, MARICAR DELA CRUZ
Roll of Successful Examinees in the
. – SECONDARY – All Regions
Held on SEPTEMBER 24, 2017
Released on NOVEMBER 27, 2017 Page:570 of 994
Seq. No. N a m e
28401 LUTERO, MARY GRACE PARREÑO
28402 LUTIAN, MARY JANE MONTEZO
28403 LUVENDINO, DONALYN MENDOZA
28404 LUY, MARIA LORENA ROGADOR
28405 LUYA, CHRISTIAN DAVE NIETES
28406 LUYAO, REZALOU GILDA PEDREZO
28407 LUYAS, MARY ANN HIMARANGAN
28408 LUYUN, PETER PAUL ANOG
28409 LUZA, EHMELICE DIANNE URQUIA
28410 LUZA, JOEL JR GORREZ
28411 LUZADAS, KARMELA GRACE DE GUZMAN
28412 LUZADAS, WHENZEL JEAN VARGAS
28413 LUZANDE, RYAN DEUZ JOYA
28414 LUZANO, JULIETA TAMPOG
28415 LUZANO, KRISTINE HOPE
28416 LUZANO, LEZEL CATI-AN
28417 LUZANO, MAY JANE PERO
28418 LUZENTALES, AIZA FRANCISCO
28419 LUZON, ANGELITA-IAN GAZA
28420 LUZON, BABYLYN CARMONA
28421 LUZON, EMELYN GARCIA
28422 LUZON, JOSELITO PAPELLERO
28423 LUZON, MICHELLE ANN CAMPIOJOS
28424 LUZON, SHAIRA TAYAG
28425 LUZONG, ALAYSSA MARIE BALLESTEROS
28426 LUZONG, CHANTALL MARIE TYCHINGCO
28427 LUZURIAGA, HELEN ROSE UMAYAM
28428 LUZURIAGA, LEAH MAY GUERRERO
After spending a couple hours with Casamigos Tequila, we decided that although it was pleasant and sippable, it really didn't live up to its price tag.
If your ticket number is drawn, please pick up your pre-selected shoes this Saturday from 10am-6pm, 3/4/17. If you are paying with a debit or credit card, the name on the card has to match the ticket. Any pre-selected size not picked up by the deadline will be forfeited.
Enter a 10-digit Phone Number. Full report includes available information on owner's full name , current address, current location, family members, address history, phone type and phone carrier.
Comments are moderated, refer to policy for more information.
Envía fotos, vídeos, notas, enlaces o información
Todo 100% Anónimo;
[email protected]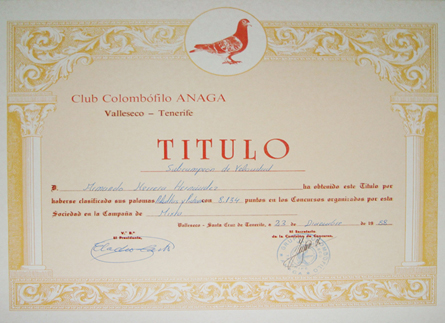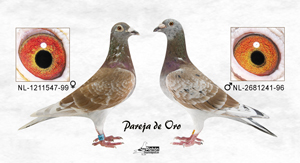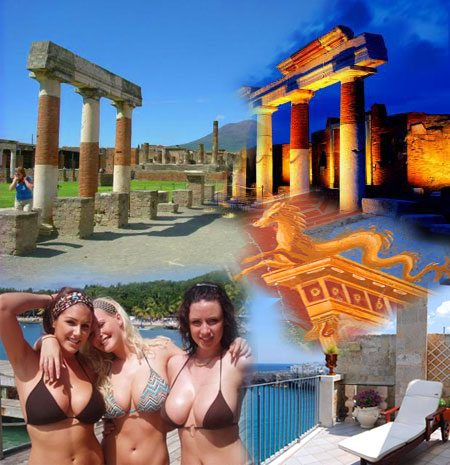 ehyka.fatcity.us